The Business Park is located north of Herndon Avenue and is immediately adjacent to State Route 168. There are 31 acres of available land with 44 lots available with parcels ranging in size from .5 to 1.5 acres.  Parcels may also be combined to create larger lots.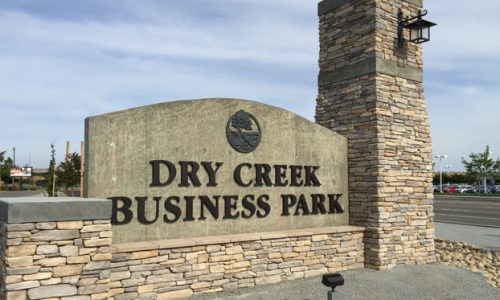 Research and Technology Business Park
Located northeast of Clovis, the 180-acre campus is nestled among a growing mix of residential, medical, agricultural, and undeveloped lands. Freeway 168 exits right on the doorstep of the park, and the majestic Sierra Nevada mountain range serves as an incredible, natural backdrop.
The Business Park is now home to about 375 employees working in several businesses, including CargoBay, OfficeBay, VentureBay, Precision Plastics, Cisco, and Agriculture and Priority Pollutants Laboratory, Inc. It has more than $3.6 million in public investment and over $29.3 million in private investment, and includes an onsite retail center and a fire station.
Sites are ready for technology-based manufacturers and companies looking to start up, expand or relocate. Energy is plentiful, the communications and utilities infrastructure is complete and the City of Clovis has instituted a fast-track permit approval and flexible financing to get you up and running quickly.